Islamabad/New Delhi
The Indian Defense Ministry has approved the purchase of 118 units of the Arjun Mk-1A main battle tank. This purchase is being said to be important amid rising tensions with China and Pakistan. The Heavy Vehicle Factory will manufacture 118 units of Arjun Mark-1A at a cost of Rs 7,523 crore. The special thing is that Arjun tank is completely manufactured in India. In February this year, Prime Minister Narendra Modi handed over this new variant of Arjun tank to the Indian Army. There is a plan to deploy this new squad of Arjun tank along the border with Pakistan.
54% Indian equipment in indigenous Arjun Mk-1A
The design of the Arjun Mk-1A is completely indigenous, although only 54.3% of its parts are made in India. This tank is an upgraded version of Arjun Mk-1 itself. Arjun Mk-2 is also already deployed in the Indian Army. In the Arjun Mark-1 made before this, indigenous equipment was only 41 percent. The tank is fitted with a state-of-the-art transmission system. With which the gunner sitting inside the tank can connect directly to the control center. Apart from this, he can also coordinate with the accompanying tanks and effectively attack enemy positions.
Arjun tank is capable of withstanding enemy attacks
The Arjun Mk-1A is also capable of withstanding enemy grenade and missile attacks. Reactive armors are fitted on the exterior of this tank. Which can reduce the impact of any enemy missile or rocket by bearing it on itself. These reactive armors are equipped with explosives. As soon as enemy missile hits, they explode. Due to which enemy missiles or rockets cannot penetrate inside the tank. Many sensors have also been installed in this tank to avoid chemical attacks. So that the crew members sitting inside can be safe from external attack.
Your Arjun tank is equipped with the system in many ways
The laser warning system installed in this tank alerts the gunner and commander sitting inside of the danger. He is also able to tell the missiles of enemies and their location. It also has a Remote Control Weapon System, Advanced Land Navigation System. Fin stabilized piercing discarding sabot shells can be used in this tank. With the help of this shell, the enemy tank can be hit accurately in a short time. It is also fitted with an indigenous 120 mm caliber gun. It is also fitted with a computer operated fire system, which can work effectively both day and night.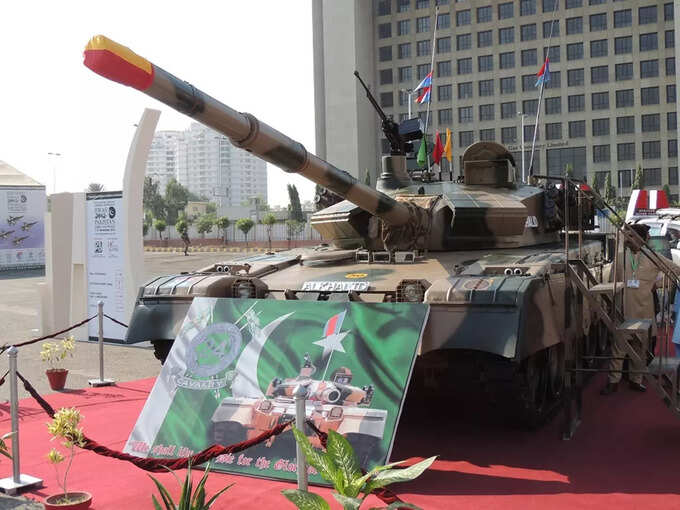 Al Khalid tank how powerful
Pakistan's main battle tank Al Khalid is primarily a Chinese weapon. China developed it from the 1990 Type 90-IIM tank. Its original prototype was built by China North Industries Corporation (Norinco) under the name MBT-2000. In Pakistan, this tank was given the name of Al Khalid. By 2014, China had handed over about 310 Al Khalid tanks to China. This tank is also used by the army of Bangladesh, Morocco and Peru.
The 125 mm cannon is Al Khalid's main weapon
Operated by three crew, the Al Khalid tank is fitted with a 125 mm smoothbore cannon gun. Equipped with auto load technology, this tank is also equipped with fire control system and night operating capabilities. Al Khalid currently uses diesel engines made by Ukraine's KMDB Design Bureau. This tank was inducted into the Pakistan Army in 2001. After which this tank has also been upgraded by Pakistan.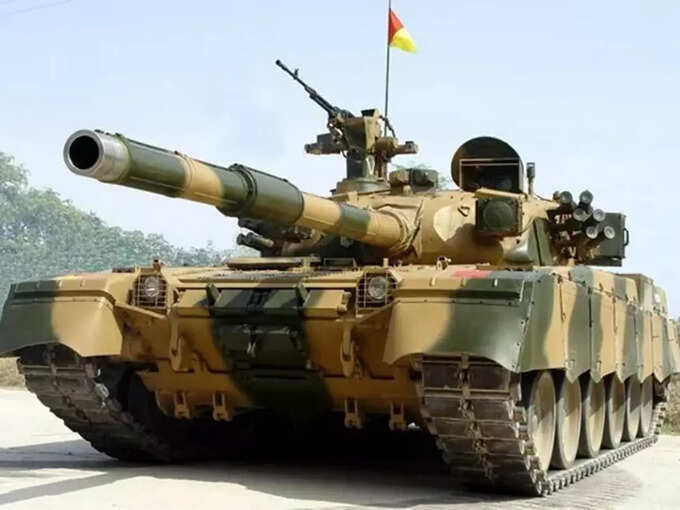 Al Khalid is armed with two machine guns
Pakistan uses three variants of the Al Khalid tank. These include Al Khalid, Al Khalid-1 and Al Khalid-2. Weighing 46 tons, this tank is 33 feet long and 11 feet wide. Composite armor has been used in this tank. It is also fitted with a 7.62 mm machine gun, which is capable of firing 3000 rounds per minute. It is fitted with another 12.7 mm machine gun, which can fire 500 rounds per minute. Its 6 cylinder engine can generate power up to 1200 hp.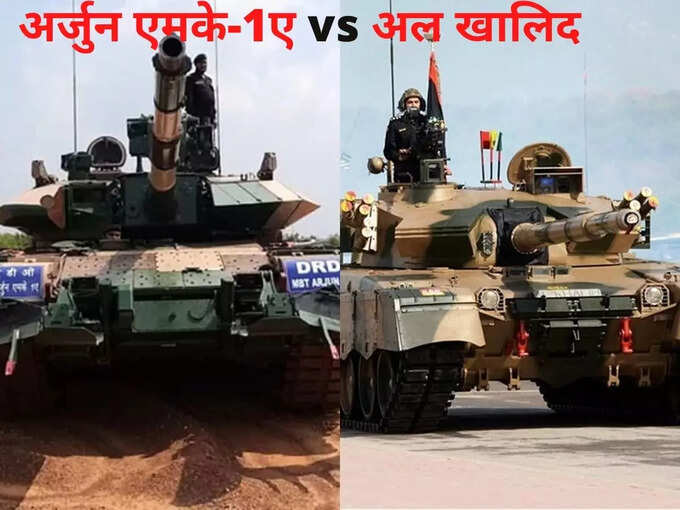 Difference Between Arjun Mk-1A and Al Khalid
.