Messi scored and not Luis Suárez. De Paul sent and not Fede Valverde. Lionel Scaloni won the tactical duel and not Maestro Tabárez. And Argentina had fun with Uruguay. There were three targets for the Albiceleste, but it could have been four or five. With goals from Messi, De Paul and Lautaro Martínez, Scaloni's team beat Uruguay 3-0 in the World Cup standings and has already added 24 games without losing. Before, yes, Argentina had to endure the onslaught of Luis Suárez. Silenced on the 9th of Atlético, in Buenos Aires the football of the 10th of PSG was heard.
3
Emiliano Martínez, Tagliafico, Otamendi (Facundo Medina, min. 80), Cristian Romero, Nahuel Molina, De Paul (Di María, min. 64), Messi, Paredes (Exequiel Palacios, min. 74), Giovani Lo Celso, Nicolás González (Julián Álvarez, min. 74) and Lautaro Martínez (Joaquin Correa, min. 64)
0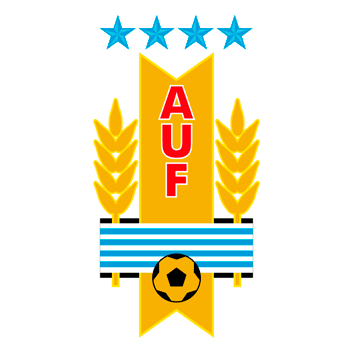 Muslera, Ronald Araújo (Giovanni González, min. 72), Godín, Sebastián Coates, Matias Viña (Joaquiín Piquerez Moreira, min. 62), Nahitan Nández (Lucas Torreira, min. 62), Brian Rodríguez (Cavani, min. 45) , Matias Vecino, Nicolás De la Cruz (Darwin Núñez, min. 45), Federico Valverde and Luis Suárez
Goals 1-0 min. 37: Messi. 2-0 min. 43: From Paul. 3-0 min. 61: Lautaro Martínez.
In Argentina, doubts about Messi have long since ceased and now it seems that no one questions Lionel Scaloni anymore. The coach directed his first official match in the 2019 Copa América. In 2021, he led Argentina to lift its first title after 28 years, in Maracanã. Leader in America, the Albiceleste also walks with authority in the South American qualifiers towards Qatar 2022, endorsed with a brilliant game at times against Uruguay.
Master Tabárez modified the drawing in the Monumental. Pressured by the loss of Giménez, also to try to cover Argentina's wings, the Uruguayan coach planted a line of five defenders, with Araujo and Coates as Godín's teammates in the axis. The plan worked for Uruguay. Only from the outset, because Argentina had the ball, but could not go deeper. Quite the opposite happened to Celeste. He didn't even need to smell the leather to put Emiliano Martínez in trouble. And few forwards better than Luis Suárez to scare a lot with little. The Argentine goalkeeper twice denied Atlético's 9 a goal. The third attempt was stopped by the post.
Argentina, however, did not despair. Lautaro Martínez warned with a shot that did not find the three posts. And then Rodrigo de Paul managed a counterattack to perfection, first with control, then with the pass with the outside for Lo Celso. The Tottenham midfielder dribbled over Muslera, but waited so long to finish, that when he did so he had to adjust his shot so much that the ball ended up in the post. The play, in any case, served as a wake-up call for Argentina. Essentially De Paul. It was read by Messi, who left the right lane to approach Lo Celso and De Paul. Argentina, then, began to circulate the ball with speed through the central alley and ruled Tabárez's strategy of blocking the bands.
With De Paul and Lo Celso active in command control and with the mobility of Lautaro Martínez in attack, Messi appeared. The 10th, historical scorer of the Argentine national team, scores goals even when he doesn't want to. Messi looked for a vertical pass for Nico González. The Argentine forward did not get to touch the ball and the blunder ended up fooling Muslera. The Albiceleste goal sank Uruguay. La Celeste no longer appeared in Emiliano Martínez's area, with Luis Suárez disconnected from his teammates. Argentina took advantage of the confusion of their historical rival (189 games between them) and, before the closing of the first act, De Paul found a ball in the heart of the area and finished off softly to sing his second target with the senior team.
Maestro Tabárez had no choice but to reformulate his initial plan. Uruguay went from accumulating defense to adding forwards. The coach sent Cavani and Núñez to the field to accompany Luis Suárez. Argentina did not change anything. And nothing changed. Uruguay split and Argentina, which already dominated the leather and the scoreboard, began to recreate in the Monumental. The fans thanked him. In the second game with an audience in the South American qualifiers, the River Plate stadium opened 50% of its capacity. The party was complete: a thrashing against Uruguay, after Lautaro Martínez sent De Paul's good pass to the net. Argentina clings to the second position of the standings in South America, has 22 points and is six behind the leader Brazil. Uruguay, for its part, is in fourth place and on the next day it faces Canarinha.
You can follow EL PAÍS DEPORTES in Facebook and Twitter, or sign up here to receive our weekly newsletter.