Highlights
The prison uprising took place the night before the Taliban took over Kabul
Saleh burned photographs of wife and daughter before Taliban occupation
Saleh told his bodyguard – if I get injured, shoot me
Kabul
Afghanistan is currently occupied by the Taliban. Every day different stories of Taliban atrocities are coming out from Afghanistan. Meanwhile, Amrullah Saleh, who has declared himself the acting president of Afghanistan, told the story before the Taliban occupation of Kabul. Saleh recounted how he burned a picture of his wife and daughter after the Taliban took over. Saleh told his bodyguard to shoot me if I got injured.
There was a rebellion in the prison the night before the capture of Kabul
Amrullah Saleh reported that the night before the capture of Kabul, there had been a rebellion inside the prison. Saleh was also informed about this. He had also tried to contact non-Taliban prisoners. The next day, Saleh woke up at 8 in the morning. He tried to get in touch with the Defense Minister, the Interior Minister and their deputy, but could not get through. The Kabul police chief informed him that he could hold the front for an hour.
ISI chief reached Kabul amidst preparations for formation of Taliban government, alarm bells for India!
…not a single Afghan soldier was seen in that one hour
"But in that desperate hour, I was unable to find Afghan soldiers stationed anywhere in the city," says Saleh. Saleh wrote, I messaged my National Security Advisor to say that we have to do something. I did not get any response from anyone and by 9 am on 15th August Kabul was panicking. As the Taliban tightened their grip on Kabul, Saleh sent a message to Ahmed Masood.

Women will wear hijab under Taliban rule, America was advised 'not to interfere'
I burned pictures of wife and daughter
Saleh wrote, 'I then went into my house and destroyed the pictures of my wife and daughters. I gathered my computer and some coping. I told my bodyguard to shoot me if I get injured. At the same time, Amrullah Saleh has denied Taliban occupation of Panjshir Valley.

Right to speak on Kashmir but Taliban is silent on Uighurs of China…Aren't they Muslim?
Amrullah Saleh released the video clarification
Afghanistan's ousted Vice President Amrullah Saleh has released a video saying he has nowhere to run amid Taliban claims of Panjshir being captured. He said that I am still with my people in Panjshir and holding regular meetings. There is no doubt that we are in a difficult situation. We are facing an invasion by the Taliban.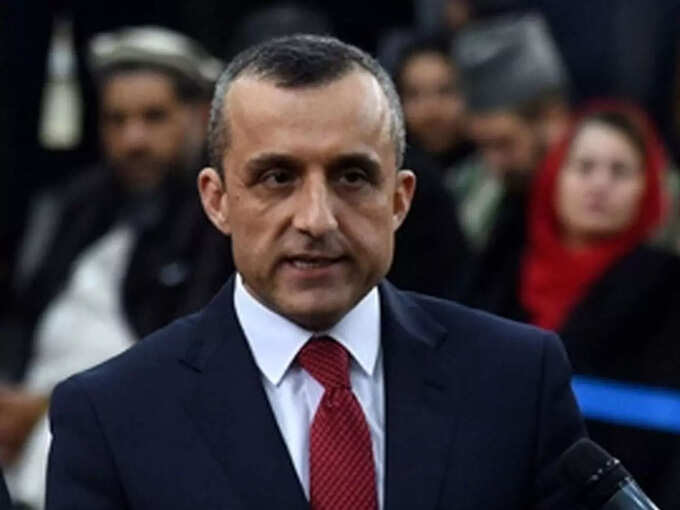 Amrullah Saleh (Self-proclaimed acting President of Afghanistan)
.