Kabul
The world's biggest fear about the coming of Taliban rule in Afghanistan seems to be coming true. The terrorist organization Al-Qaeda, which has been a cause of concern for many countries of the world, especially India, has congratulated the Taliban for the conquest of Afghanistan. Not only this, on the same lines, it has also been asked to achieve 'freedom to liberate Kashmir and other Islamic lands of the world from the enemies of Islam'.
'Kashmir should also be free'
The US military has completely left Afghanistan and the Taliban declared 'complete independence' of Afghanistan as soon as its last soldier left. Al-Qaeda has since issued a statement. Along with congratulating the Taliban, he has said – 'Levant, Somalia, Yemen, Kashmir and all other Islamic lands should be freed from the clutches of the enemies of Islam. Freedom to Muslim prisoners all over the world.
Afghanistan, Vietnam, West Asia… Why Super Power America Loses Guerrilla War
Al-Qaeda presence a concern
The US continued to sign a peace deal with the Taliban on the condition that al-Qaeda would not be allowed to flourish on Afghan soil and would not return to the country. America came from Afghanistan with the intention of eliminating the Taliban, it was also because of al-Qaeda. At the same time, it is also important for India that terrorist activities and attacks against Afghanistan should not be carried out from its soil.

Watch Video: Taliban celebrates the reign of Afghanistan, takes out US-UK funeral
'America banished'
Al-Qaeda said in its message, "Thank you God who humiliated and defeated America.. broke America's back, tarnished the global image and banished … from Islamic soil of Afghanistan." It is further said, 'Afghanistan is the graveyard of empires and the impregnable fortress of Islam. With the defeat of the US, Afghanistan successfully drove out an external imperialist force for the third time in two centuries.'
"The defeat of America's Satanic Empire is an inspiration to the exploited world," the statement said. This development proves that victory and empowerment can only happen through jihad.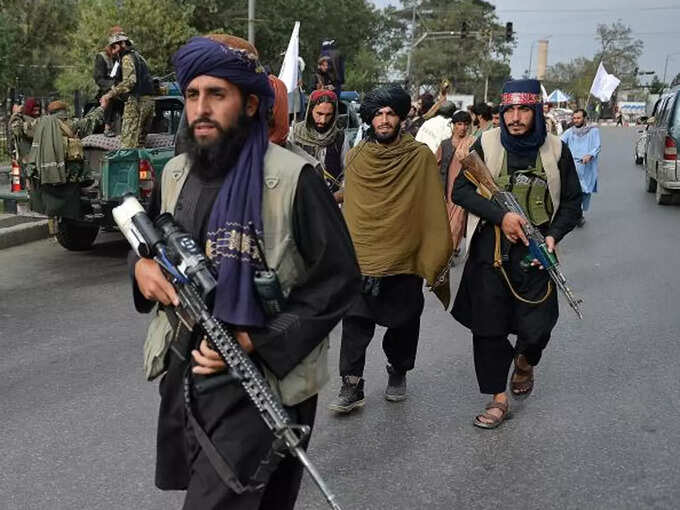 Congratulations to the Taliban
.