Kabul
The Taliban has once again claimed that its fighters have entered Panjshir's capital, Bazarak. The Taliban said it had also captured the police headquarters and district center of Rukha, adjacent to Bazarak. However, this claim of the Taliban could not be independently verified. Three days ago, the Taliban claimed it had captured Panjshir, but opposition leader Ahmed Masood and former Vice President Amrullah Saleh denied this.
Taliban claim not confirmed
Nothing has been said on this claim so far from the National Resistance Front formed against the Taliban in Afghanistan. He had earlier said that the Taliban propaganda machine was spreading such rumors to intimidate people and gain a psychological edge. He even said that we have pushed the Taliban fighters far behind. Even today there were reports that insurgent forces had killed several Taliban fighters.
Panjshir News: The war of 'Lions of Panjshir' with Taliban intensifies, said – will die but will not surrender
Taliban claimed to have entered the capital
Taliban spokesman Bilal Karimi tweeted that the police headquarters and district center of Rukha, adjacent to the provincial capital of Panjshir, Bazarak, had been captured. He also said that a large number of soldiers of the opposing forces have been apprehended during this period. Many of their weapons, vehicles and ammunition are now in our possession.

Taliban Capture Panjshir
Fierce fight continues in the market
This could not be independently confirmed due to the ongoing battle in the market. However, many social media accounts supporting the Taliban are celebrating the victory. However, the head of the opposing forces, Ahmed Masood, had made it clear that the fight against the Taliban would continue and that there would be no compromise.

Taliban moving fast towards capturing Panjshir Valley, will Amrullah Saleh's 'bloody end' like Najibullah?
Opposition forces claim to have captured 1000 Taliban fighters
Earlier on Sunday, Faheem Dashti, a spokesman for the anti-Taliban faction, said that the Pirian district, on the northeastern edge of Panjshir, had been liberated from Taliban hold. He also claimed that around 1000 Taliban fighters, including Pakistani and foreign terrorists, were taken prisoner in this fight. However, even his claim could not be confirmed.

Panjhsir News: Taliban is driving the people of Panjshir on the landmine! Angry Amrullah Saleh said – this war crime
Masood vows to save Panjshir from Taliban
Ahmed Masood, the commander of the Anti-Taliban Resistance Force, has vowed to save Panjshir from the clutches of the Taliban. Speaking to Afghanistan's Khama Press on Saturday, he said that we will never stop our resistance to God, justice and freedom. Masood also said that the resistance in Panjshir and the women's rights protests in Afghanistan indicate that Afghans never stop fighting for their legitimate rights.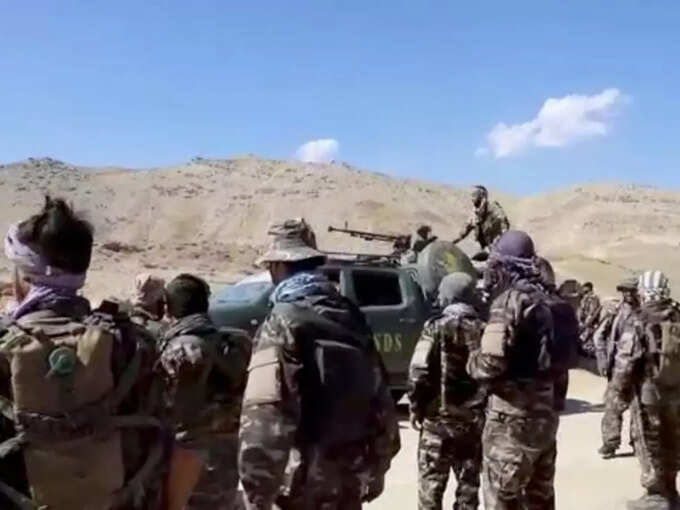 Rebel forces in Panjshir
.