Highlights
Advani in the Rath Yatra of 1990 now appears as a quiet listener
Advani turned 94, other big leaders including PM reached to congratulate
Video message was issued before the foundation stone of Ram temple
New Delhi
Veteran BJP leader Lal Krishna Advani, who once captivated the crowd with his speech, speaks very little nowadays. Advani, who did the Rath Yatra of 1990, has now become a quiet listener. This is also an effect of the age of 94. When PM Modi reached Advani's house on Monday to wish him on his birthday, after a long time people saw Advani. The effect of age on the veteran leader was clearly visible when the PM was moving forward holding the hand of the guide Advani. Advani, once a firebrand leader, looked sober in a white kurta and blue Nehru jacket.
Now most of the times keep quiet
However this is nothing new. Advani has been speaking very little for the last few years. Most of the times they remain silent. Earlier on Sunday, he virtually attended the BJP's national executive meeting. According to sources, he did not say anything here too.
The country will remain indebted to him for increasing cultural pride, tweeted PM Modi's congratulations on LK Advani's birthday
Advani said just one word – thank you
Vice President Venkaiah Naidu, Prime Minister Narendra Modi and Home Minister Amit Shah reached Advani's house on Monday morning and wished him a happy birthday by cutting a chocolate cake of his choice. PM Modi stayed with him for about half an hour. During this, he narrated two or three tales of the old days. Advani remained silent during the PM's story. During this, however, it was clear from his gesture that he remembered that opportunity. In the end he uttered only one word – thank you.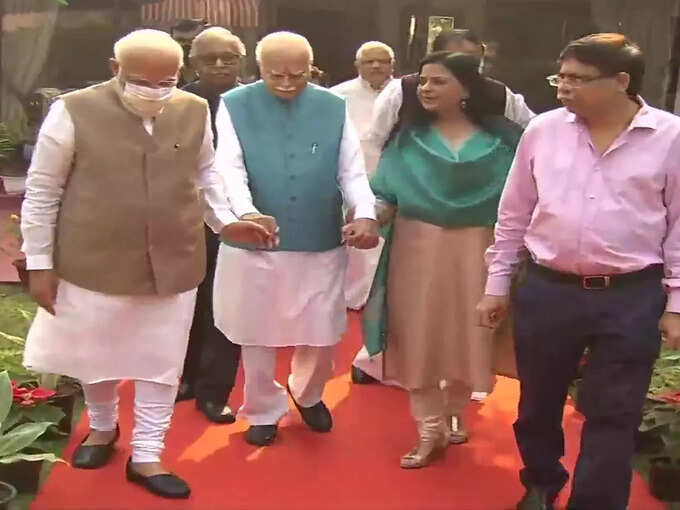 Spoke only 5 times in Lok Sabha between 2014-2019
Advani was present in Parliament for 296 days out of 321 working days of 16th Lok Sabha, i.e. 2014-2019. During this he remained mostly silent. Said only 5 times. At the same time, between 2009 and 2014, Advani took part in 42 debates. Spoken about 36,000 words.
Spoke on Ram Mandir issue
Video message was issued before the foundation stone of Ram temple
After the Supreme Court's decision on Ayodhya on November 9 in 2019, Advani had said – these are 'moments of perfection'. It was a very short statement, but on August 4, 2020, just a day before the foundation stone of the Ram temple in Ayodhya, Advani issued a video message calling it historic.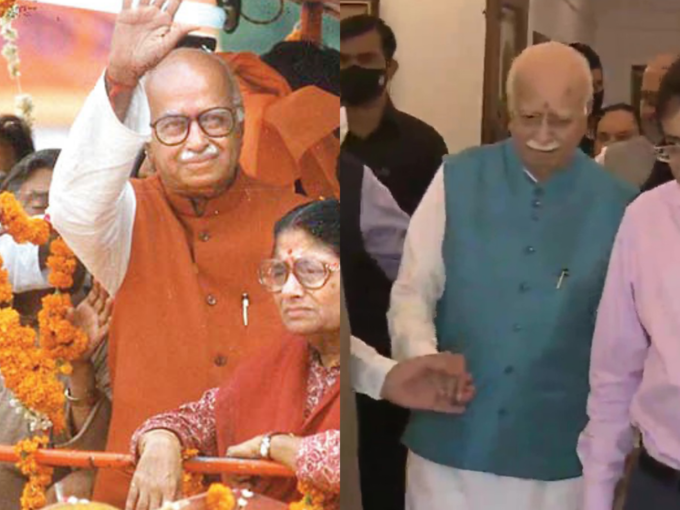 .