Highlights
Big disclosure of Israeli journalist after the death of Pakistani nuclear scientist Abdul Qadir Khan
Said- If Mossad had come to know about the plans of AQ Khan, he would have been killed
Pakistani scientist sold secrets to many countries including Iran, Libya, North Korea
Jerusalem
Israeli investigative journalist Yossi Melman has made a big disclosure after the death of Pakistani nuclear scientist Abdul Qadir Khan. Mailman has claimed that if Israel had come to know about Abdul Qadir Khan's plans, Mossad would have killed him. He said Shabtai Shavit, the former head of the Israeli intelligence agency Mossad, would have sent a team to kill him immediately.
Nuclear secret was sold to Iran, Libya
In an article in the Haareez newspaper, Yossi Melman wrote that Abdul Qadir Khan had given bombs to Pakistan. They stole and sold confidential nuclear information. Abdul Qadir Khan took advantage of a suspected global nuclear proliferation network. This Pakistani nuclear scientist helped Iran achieve nuclear power, helped fulfill the reactor aspirations of Libyan ruler Muammad Gaddafi, and yet died a natural death. He was not killed by the Israeli spy agency Mossad.
Abdul Qadir Khan: Why the child who called Bhopal as Switzerland started believing India as enemy number-1, read the full story
Mossad could not recognize the plans of Pakistani scientist
Abdul Qadir Khan, the father of Pakistan's atomic bomb, died on Sunday at a hospital in Islamabad due to illness. He was 85 years old. In an article titled How Pakistan's A Q Khan, Father of the Muslim Bomb, Escaped Mossad Assassination, Mailman wrote that the Mossad had taken cognizance of Khan's numerous visits to the Middle East but could not correctly identify his attempts to build a suspicious proliferation network. .

The father of Pakistani atomic bomb Abdul Qadir Khan passed away, Imran Khan did not even go to see
So Mossad's team going to kill AQ Khan?
He wrote that Israel's intelligence service, then led by Mossad chief Shabtai Shavit, took note of Khan's visits to the area. But as Shavit told me a decade and a half ago, Mossad and Aman (Israeli's military intelligence agency) did not understand Khan's intentions. He said Shavit had stated that if he and his co-workers could accurately ascertain Khan's motives, he would have considered sending a Mossad team to kill Khan, and thus at least undermine Israel-Iran relations. Change history in perspective.

Tell India we have nuclear bombs… when there was a cry 'Hero of Pakistan' Abdul Qadir Khan
Israel considers Iran's nuclear program a threat
Israel sees Iran's nuclear program as an ongoing threat and has vowed to thwart Iran's nuclear ambitions. Former Israeli Prime Minister Benjamin Netanyahu and current Prime Minister Naftali Bennett have openly criticized the Iranian nuclear program. It is also claimed that Israel has attacked Iran's nuclear facilities several times.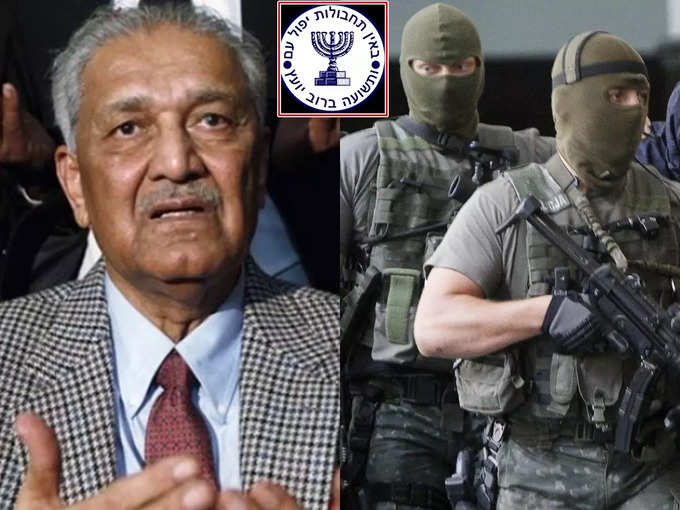 Mossad kills AQ Khan
.