Five brave soldiers sacrificed their lives while fighting terrorists in Soorankot, Poonch, Jammu and Kashmir. There is mourning in the house, village and adjoining areas of the army personnel who lost their lives in the terrorist encounter in Dera Ki Gali area on Monday. The roar of elderly parents, wife, innocent children and other relatives is tearing everyone's chest. Knowing the condition of the families of these brave martyrs, anyone's heart should come to their mouth. Know, the condition of the families of the five brave soldiers who lost their lives in the defense of the nation…
Jaswinder Singh's wife kept falling unconscious after eating
Jaswinder Singh, a resident of Kapurthala district in Punjab, has also fallen victim to the bullets of terrorists ambushed in Poonch. Jaswinder Singh was Naib Subedar (JCO) in the 4th Mechanized Infantry. He had joined Unit 4 of the Sikh Infantry and was currently posted in the 16 Rashtriya Rifles. Jaswinder's father and brother have also been soldiers. The father, who retired from the rank of Captain, died a month ago due to illness. At the same time, elder brother Rajinder Singh has retired as Naib Subedar. Mother said – I am proud of the martyrdom of my son Jaswinder. Jaswinder was married to Sukhpreet Kaur 14 years ago. They have 11-year-old daughter Harnoor Kaur and 13-year-old son Vikramjit Singh. 35-year-old wife Sukhpreet was unable to believe that her husband was no more in the world. She was repeatedly saying that Jaswinder would come and take her to visit Jammu and Kashmir.
Mandeep Singh was the father of only 39 days old baby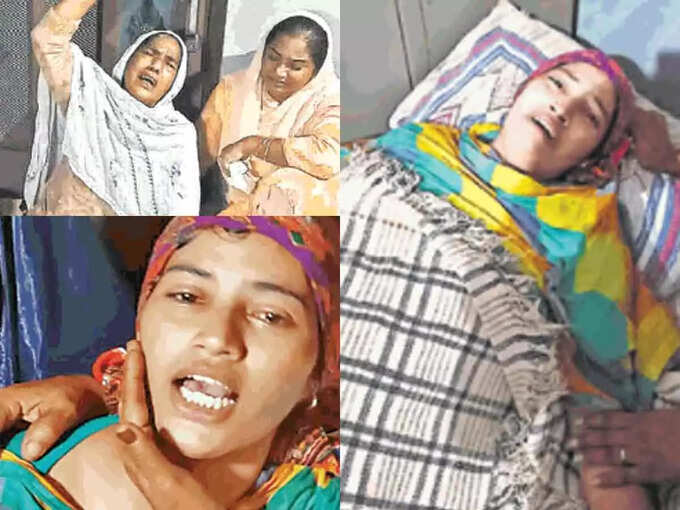 Mandeep Singh was in the rank of Naik in 16 Rashtriya Rifles. Mandeep, a resident of Chatta Kalan village in Gurdaspur district of Punjab, has a mother, wife Mandeep Kaur and two sons. One son is four years old while the other is only 39 days old. Imagine, when that milk-mouth will regain consciousness, he will not even remember his father's face. What does that innocent know that the shadow of the father has risen from his head? Mandeep had joined the army in December 2011. Had he been there, he would have celebrated his birthday on 16 October. He had gone on duty from home after taking leave a month ago. His elder brother is also in the army while the younger brother lives abroad. Mandeep used to play football well. On hearing the news of martyrdom, the wife started roaring and fainted several times while crying. Seeing his children, his heart sank even more.
Gajjan Singh's wife became a widow within four months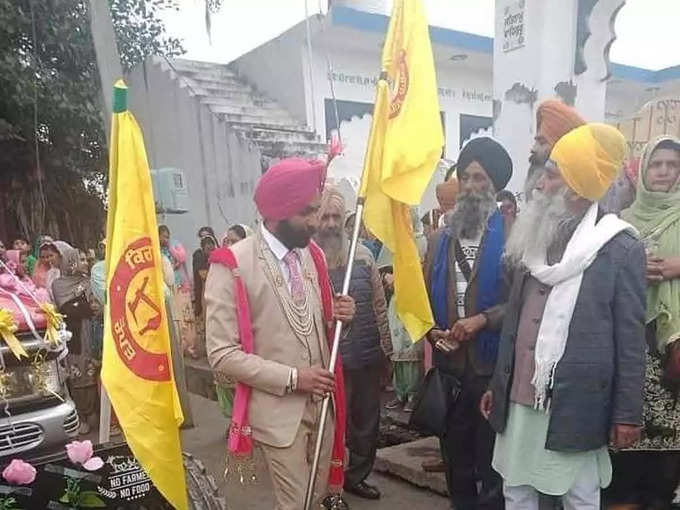 Sepoy Gajjan Singh of 16 Rashtriya Rifles was married to Harpreet Kaur in the month of February itself. Gajjan, a resident of Pacharanda village in Ropar district of Punjab, was posted in 16 Rashtriya Rifles. Age was only 25 years. To support the ongoing farmers' movement against the agricultural laws, he also took the farmer's flag with him in the procession. Gajn has two brothers and father Charan Singh is a farmer. He had joined the 23 Sikh Regiment seven years ago. Gajjan's mother Malkit Kaur is ill, so the information about the son's sacrifice was hidden from her. Spoke to wife Harmeet Kaur two days ago. Then he had said that he has to come home on October 13 for the relative's wedding, will meet soon. But, see the law of the law – not Gajan, his dead body came.
Desperate to avenge Saraj's martyrdom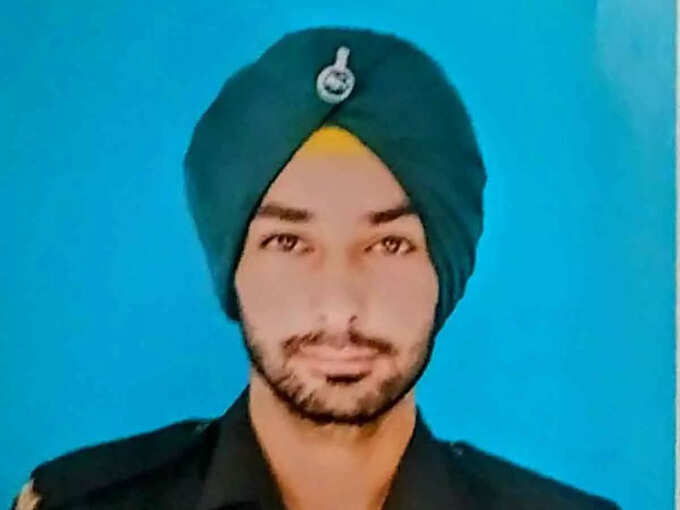 Another constable of 16 Rashtriya Rifles, Saraj Singh also made his supreme sacrifice. He was a resident of Akhtiyarpur Dhaukal village in Shahjahanpur district of Uttar Pradesh. His two brothers are also in the army. Saraj got married in 2019. Joined the army in 2016. Came home in July. On Monday afternoon, the army informed elder brother Sukhvir Singh about the martyrdom of Saraj. Sukhveer and Saraj's eldest brother Gurpreet Singh is also in the army. Both are posted in Kupwara district. Sukhbir, posted in 6 Rashtriya Rifles, said that they are waiting to go to the border. He will avenge his brother's martyrdom from terrorists as soon as he gets a chance.
Vaishakh H left behind mother-sister and younger sister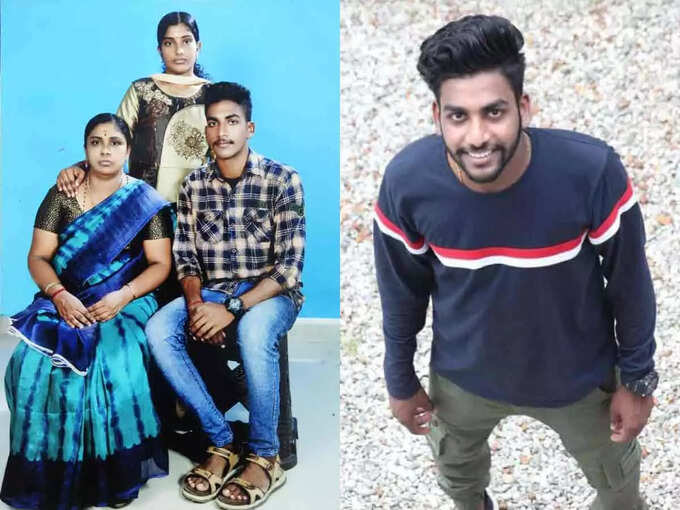 Sipahi Vaishakh, who hails from Kerala, was the sole earner of the H family. He was a resident of Odanavattam village in Kollam district. Joined the army in 2017. The regiment had the image of a ready soldier. Vaishakh was just 24 years old. He had come to celebrate Onam with his father Harikumar, mother Bina and sister Shilpa. He was a jawan of the 16th Rashtriya Rifles of the 22nd Mechanical Department.
.