Kochi: Twelve years ago, when P Vijayan was the Kochi City Police Commissioner, the idea of ​​child police was conceived in the minds of IPS officers. The commissioner came up with the idea after a discussion with police students at selected schools in Kochi City.
The written response of the students to the question about the police during the first meeting really shocked everyone, including the commissioner. What appeared in the paper was a comment that saw the police as 'villains'. The commissioner himself then stepped in to rectify the situation.
As the perspective changed
Having the opportunity to work as an assistant to the City Police for a whole day, there was little change in the students 'perspective. The Commissioner had given the students one day the opportunity to work with the police, realizing that the children had no experience directly from the police, or with parents or relatives, and that they saw the police as villains.
He worked at various police stations in the city and as an assistant to the traffic police. When he returned in the evening, the commissioner asked, "What do you think of the police now?" The students then gave a completely different answer than before. This is the result of the Student Police Cadet Program.
Approvals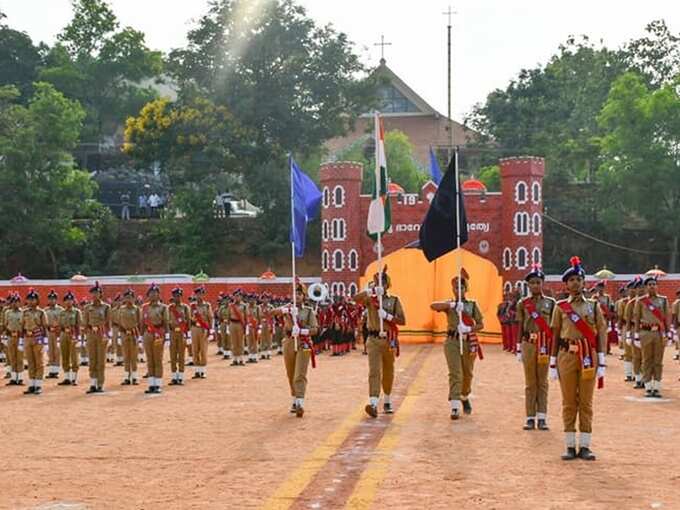 A study by the international agency KPMG found that student police cadets made exemplary changes, including in children, parents, teachers and the police. The report called for the scheme to be extended to more schools and more students. In the study conducted by SERT, the changes made by the student police cadets inside and outside the school are clearly stated. A study conducted by the Kerala Planning Board has clearly indicated this.
A study by UNICEF, another international agency, found that the Student Police Cadet Program was a global model. UNICEF will take the initiative to expand SPC to more countries, officials said.
Kerala is a model for Gujarat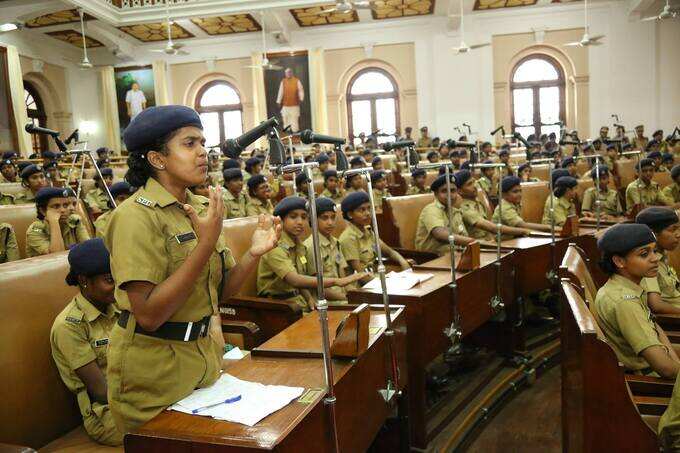 Narendra Modi, the then Chief Minister of Gujarat, who heard about the student police project in Kerala, sent a team to Kerala in 2013. The scheme has been implemented in more than 1000 schools in Gujarat. In states like Haryana, Karnataka and Rajasthan, the student police scheme has been successfully implemented. When Union Home Minister Rajnath Singh visited Kerala, he came to know about the same and then implemented the project at the national level in 2018.
In addition, special teams from Tanzania, Ghana, Kazakhstan, Sri Lanka and Mali visited Kerala to study the student police program. These are examples of the expansion of the student police program to countries around the world.
An abortion plan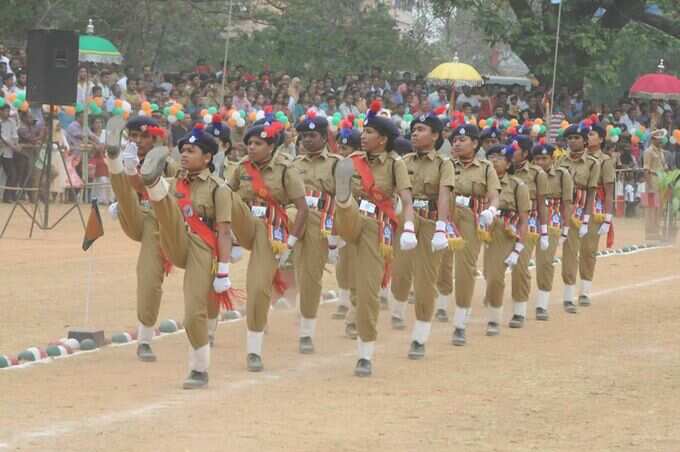 Even during this Covid period, SPC members were actively involved in feeding more than one million people through various agencies through the 'One Stomach' project and delivering food to 70,000 people at home. The activities of the 40,000 student police personnel during the floods in various camps have also been highly praised.
.